Hisa Raduha
mozirje, slovenia
fireplace

running water

shower
archery

biking

canoeing

climbing

fishing

kayaking

rafting
Complimentary daily breakfast
On-site restaurant
Dinner is served daily.
Slovenian and foreign wines available
Reservation and Cancellation Policy

Contact for details on policies.
The architectural design that combines the old with the new—created in cooperation with exceptional architects, creative artists and local masters—creates a distinct feeling of comfort in the hayrack, a dreamlike experience in the tree house and pleasant luxury in the homely old stall. Experiencing the structure, as well as the nature that surrounds Hisa Raduha, will bring you closer to a world of nostalgia.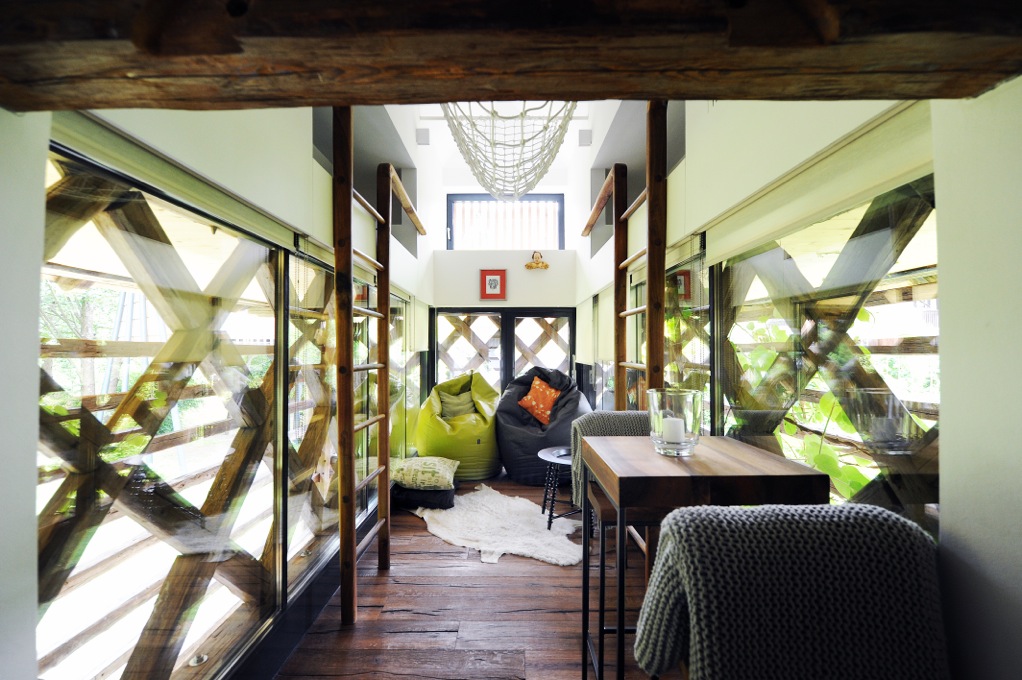 Accommodations
LITTLE TREE HOUSE

From $202/ night

THE OLD STALL

From $202/ night
Inside Scoop
Fishing & Swimming Nearby