MORE THAN A LISTING SITE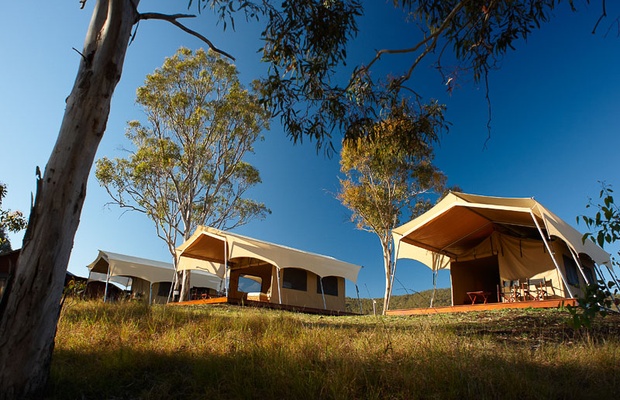 Glamping.com is the industry authority on everything glamping. We are much more than a listing site. What makes Glamping.com more than a listing site? It is how we view the entire industry. It is our understanding of your business. Glamping embodies a larger travel trend of "experiential travel". Glamping is more than a nice tent or simple hut. It is about service, quality and the entire experience.
It is difficult to run a property. You deal with sales, marketing, PR, operations, customer service, inventory management, websites & technology development, accounting, HR, hiring, seasonal fluxuations, market crashes, large competitors & websites, changing trends, environmental policies and more. We understand.
We help represent your property to curious and enthusiastic glampers all over the world. Glamping.com attracts millions of glampers to our site every year, all of whom are looking for the perfect place to glamp. Our goal is to make life a little bit easier for you. Our singular focus is marketing our curated glamping properties to glampers near and far. In addition, we regularly get PR and media requests, marketing co-op partnerships, advertising co-op deal requests and more which we will pass along to you.
Combined we have been in the lodging/tourism industry for over 50 years. Internally we bring experience from single property/resort management, PR and ad agencies, travel agencies, wholesaler/OTA marketing, journalism and more.
We manually approve every property on this site, and we maintain very high-quality standards. Here is an abbreviated list of what we look for:
Accommodation type / architecture fits what we consider glamping
Unique, private, genuine, real or authentic location (in an experiential setting)
Offers a real bed or mattress
Amenities offered far exceed anything recreational campers experience
Dining (nearby/on-site restaurants or onsite cooking facility
Provide a high level of customer service
Positive reviews on Trip Advisor
Provides Glamping.com with high quality images
We want you to join our collection. Be a part of something larger and help support the growth of the industry.
Why List with Glamping.Com?
Expose your property to millions of glampers worldwide, all of whom are looking for the perfect place to glamp.

Participate in Enhanced Listings and Marketing Programs to increase awareness and to drive additional bookings direct to your property.

Increased visibility online via a varierty of social media outlets.

Exclusive acces to additional PR and glamping media opportunities.
Lister Review
"Glamping.com has been a crucial aspect in our business growth and success. Our relationship with Glamping.com has made our hospitality business really prosper. We appreciate the user friendly site and the ease of the referral system."

Andrea Orbeck – Owner - Beach Canyon Authentic Tipi - Topanga, California


---

"Glamping.com is a beautiful site, set to stir your inner wanderlust and inspire your next adventure."


Sarah Dusek – CoFounder & CEO - Under Canvas Inc. – Montana, Arizona, Utah

---

"The glamping trend took off several years ago, and hasn't slowed down. Glamping.com has taken that trend, and put it into a comprehensive, easily accessible format for those potential guests looking for something a little different in their vacation experience. The exposure this website provides for our property is first class, coupled with the incomparable support from our Account Manager and thoughtful layout of the site. We are pleased to be associated with Glamping.com."

Christina Rossi - Director of Marketing, Sales & PR – Dunton Hot Springs - Dolores, Colorado

---

"What a beautiful, easy to use, and inspiring site! Glamping.com is the go-to site for the growing luxury camping industry, and we are proud to be growing along side them."


Robert Frisch – CoFounder & CEO - Firelight Camps - Ithaca, New York

---



Request to List