Glamping La Cepa
lara, venezuela
Reservation and Cancellation Policy

Reservations must be made at least fifteen days in advance. Once the availability of the date is confirmed, the property will send their account number for Bank of America, and guests have 24 hours to deposit or transfer 50% of the requested service fee to the account. The transaction number must be sent to la_cepa@hotmail.com. The remaining 50% must be transferred 5 days before arrival. The cancellation fee does not apply to children who are under 2 years of age. Any child over the age of 2 cancels at the full rate. The cancellation or modification of the reservation can only be made in writing by the person making the reservation. Any cancellation or modification will be grounds for retention of 50% of the amount deposited as a reservation. No cancellations or refunds will be made if notified with 15 days or less of the reserved date. The non-show of any of the guests does not give a right to reimbursement if it is not notified in the lapses described above. Any modification of date can be enjoyed within a maximum period of 1 month after the date previously reserved. Guests can only reprogram a maximum of 2 times, subject to availability query. It is possible that in the period of the new defined date there are price changes, which must be absorbed by the rescheduled date

Meals, visits to The Peonia Cave and The Wine Waterfall, campfire night with marshmallows or hot chocolate, horseback ride on Glamping grounds, and contact with farm animals are all included in the rate.

The use of sound equipment is not permitted.

Pets are not allowed.

Cooking is not allowed on the premises under any circumstances.

Children of all ages are welcome.
How Do I Get There?
GPS: N 09.48.58,3 W 070.03.16,4
They offer private transport from Maiquetia Airport to Glamping la Cepa and return.
View Google Maps
Glamping La Cepa is located on a beautiful piece of land in the wine and waterfall town of Barcacoas, Venezuela. Guests are welcomed with a humble sign; "Aqui se vive diferente", which translates to "Here, we live differently". The property offers glampers a unique experience in nature. La Cepa can accommodate a small to medium sized group with quarters consisting of two a-framed tents, a 4 bedroom cabin and a western wagon.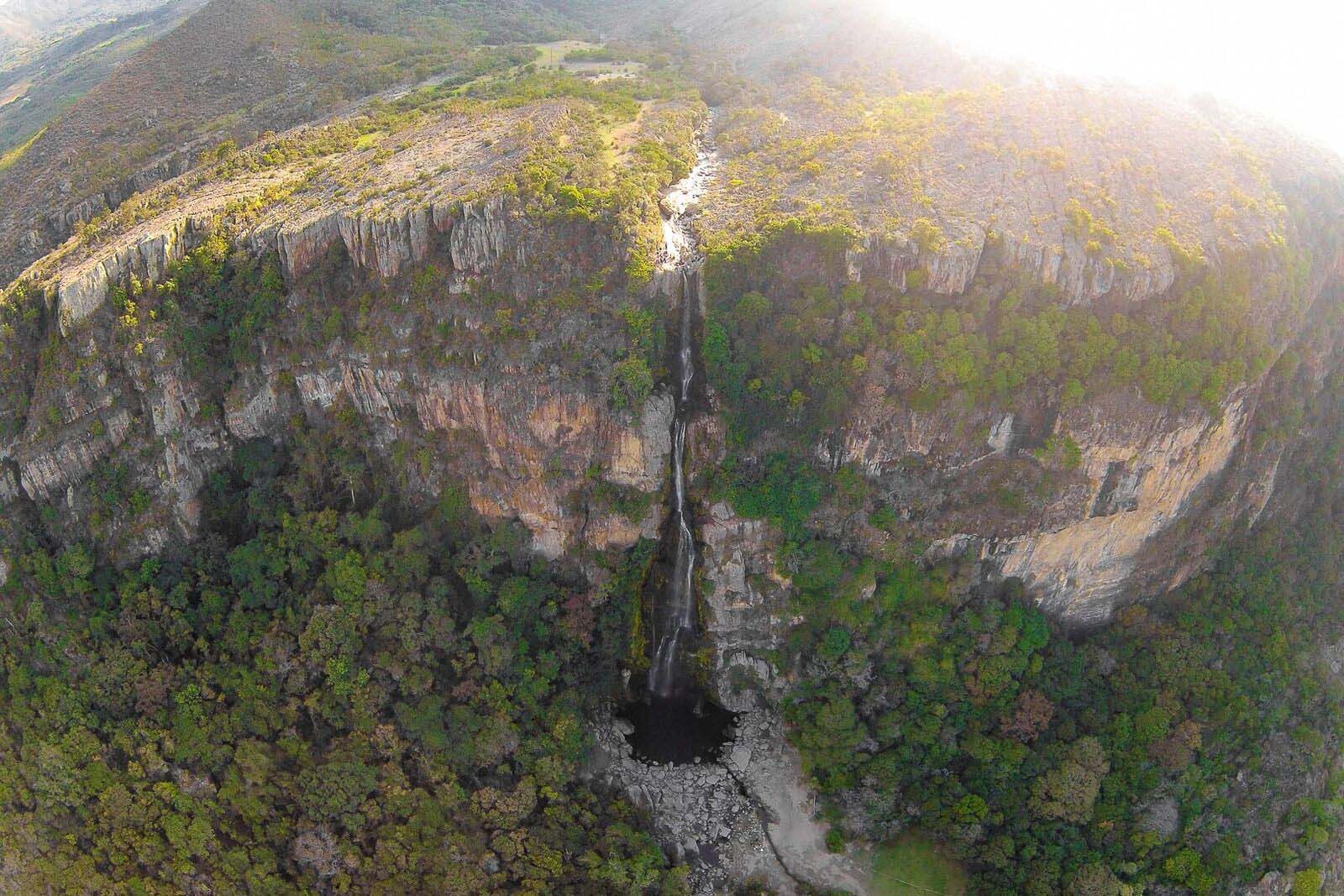 Accommodations
La Carreta

From $120/night
Inside Scoop
Venezuela Creole food is composed of arepas, beans, meat, bananas, vegetables, ham, cheese, juices, pancakes, bacon and more.

Included in the Rates: Private transport, breakfast, lunch and dinner, horse back riding, guided tours to Wine Waterfall, Cave Peonia, and bonfire night.

What to bring: Cash, bug spray, sunscreen, sporty clothes, sweater, swimwear, and camera.