Baja Camp
baja california, mexico
bedding

lanterns

mosquito nets

shower

towels
diving

fishing

hiking

kayaking

snorkeling

swimming
On-site dining
Meals and water included
Shared dining area
Reservation and Cancellation Policy

If you cancel 60 days before arrival you lose 30% of the deposit; two weeks before arrival, 50% of the deposit; and one week before arrival, 100% of the deposit.
How Do I Get There?
To get to La Paz, the closest airport, you can go through Mexico City or Tijuana. Cabo San Lucas is a good option too, but it is a two-hour drive from La Paz.
You can only get to camp from La Paz through use of our boat. There is no public service to the island.
View Google Maps
Baja Camp is a safari-style eco-resort on Espiritu Santo Island in the Sea of Cortez, Mexico. It's environment is something like the Grand Canyon with a touch of the Mediterranean. The camp is set up where you can enjoy snorkeling, kayaking, diving, hiking, fishing or simply doing nothing and reading a book in the middle of fantastic nature. We are located in a glamping setting and with something they now call digital detox: no phone, no Internet and no television.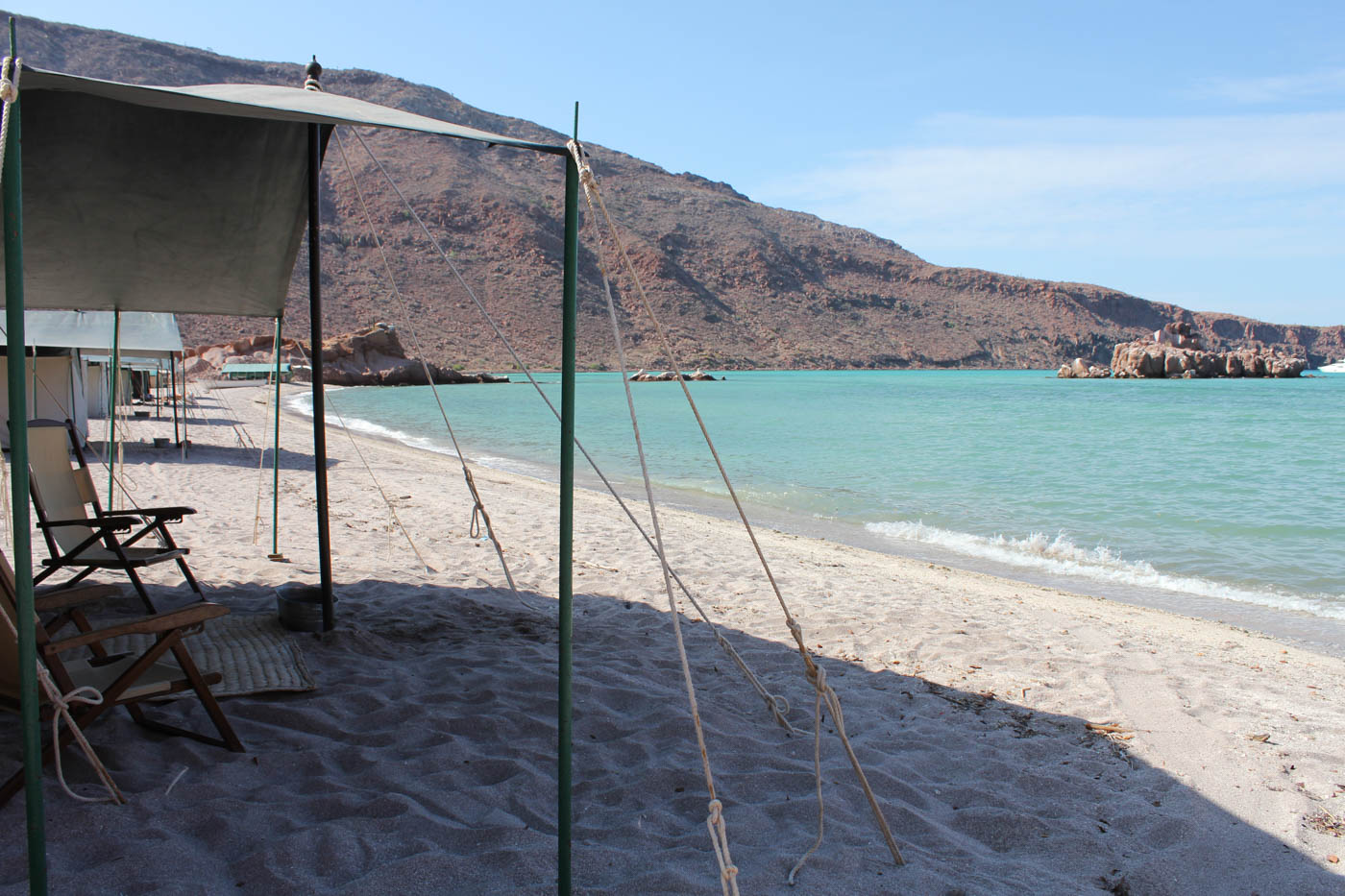 Accommodations
Beach Tents

From $550/ night

Request Availability
Something went wrong
Inside Scoop
Included in the rates:

Breakfast, lunch, dinner and water (alcoholic beverages and sodas not included)