Bircham Windmill
england, united kingdom
bakery

bbq grill

children's park / play area

electricity - lights

electricity - outlets

shower
adventure course / park

animal interaction

biking

swimming
Tearooms
BBQ - Shepherds huts
Bring your own food
Nearby restaurants
Reservation and Cancellation Policy

Cancellation: 75% refund on all bookings if cancelled before 2 weeks prior to arrival.

Children: Welcome

Pets: Up to two dogs per hut.
How Do I Get There?
Head towards King's Lynn, the windmill is located in the small village of Great Bircham.
View Google Maps
Bircham Windmill now offers Shepherd Huts for guests who wish to have a bit more comfort while staying in their campground rather than having to pitch a tent or haul a caravan. The campground is just beside the windmill which is a family run tourist attraction with tearooms, onsite bakery, small play area, garden and animals.
If you wish to stay on property during your stay, there is a large central area to play, great base for cycling, walking, sight seeing. Guests can also enojy the onsite amenities and activities such as the play area, bread baking, climb the mill, stroke the animals and lots more.
A cream tea is included in the shepherds hut price. Entrance to the garden/play area and animal area is included with a discounted rate to climb the mill.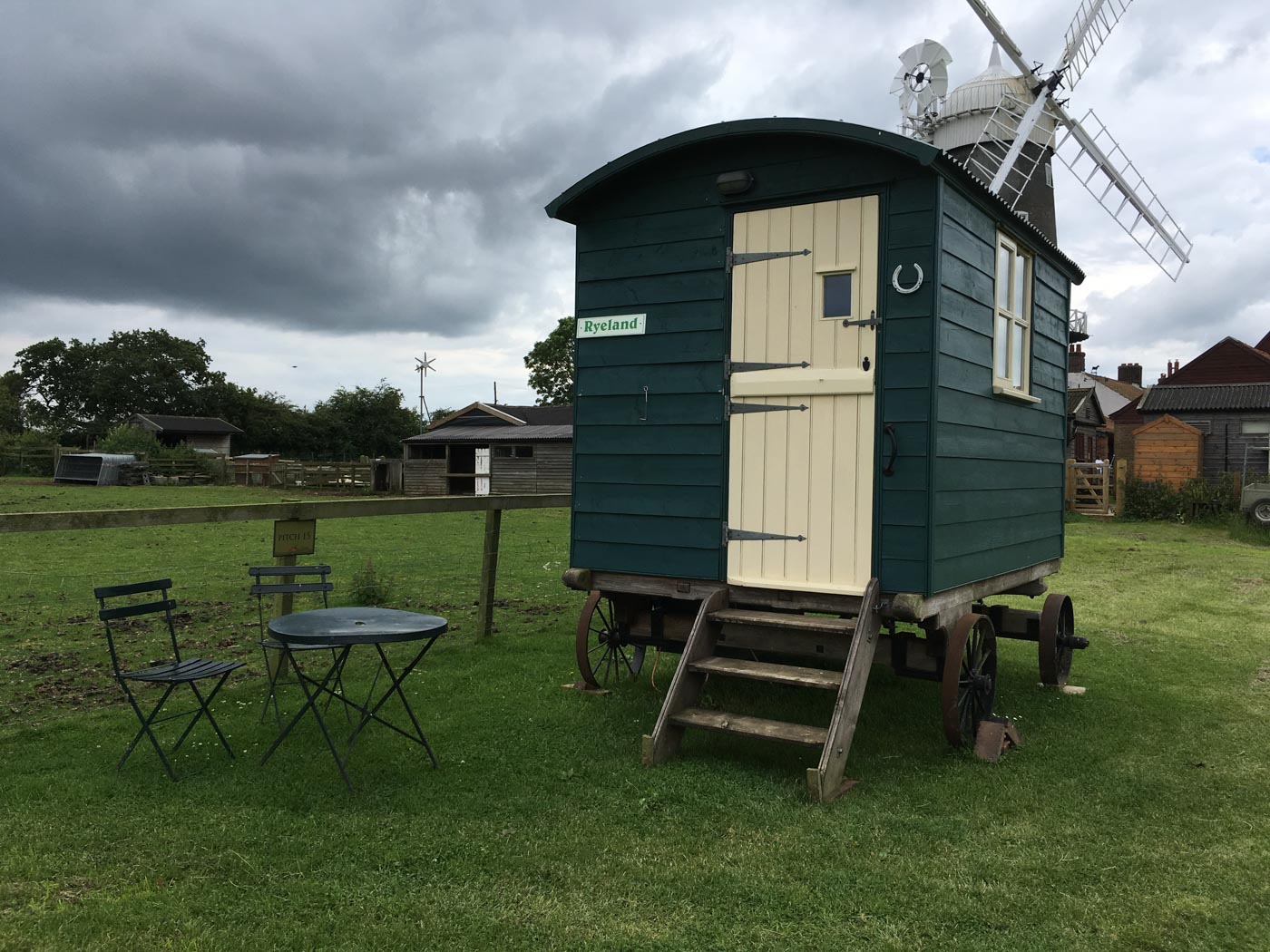 Accommodations
Romney and Ryeland Shepherds Huts

From $67/night
Inside Scoop
The beach is only 5 miles away.