Utsav Camp
rajasthan, india
bath products

bedside lighting

books / library

community recreation area

lounge areas

restaurant
adventure course / park

camelback riding

campfire activities

local attractions & shopping

social and cultural visits
Enjoy a scrumptious breakfast and lunch infused with local flavours and a rich dinner in the elegant setting of the main camp, all whilst soaking up the picturesque surroundings.
Reservation and Cancellation Policy

Cancellation prior to seven days of arrival will result in a 20% percent deduction.
Within seven days of arrival will result in a 100% deduction.
To experience the wild heart of the Rajasthan's forests with services beyond compare, visit Utsav Camp. Our rustic yet divine Safari Lodge, in Alwar, exudes the romance and beauty of a bygone age whilst offering every modern-day comfort and convenience.
This is a unique, personalised adventure that offers you a detailed insight into the complex and fascinating ecosystem of the Northern Indian subcontinent.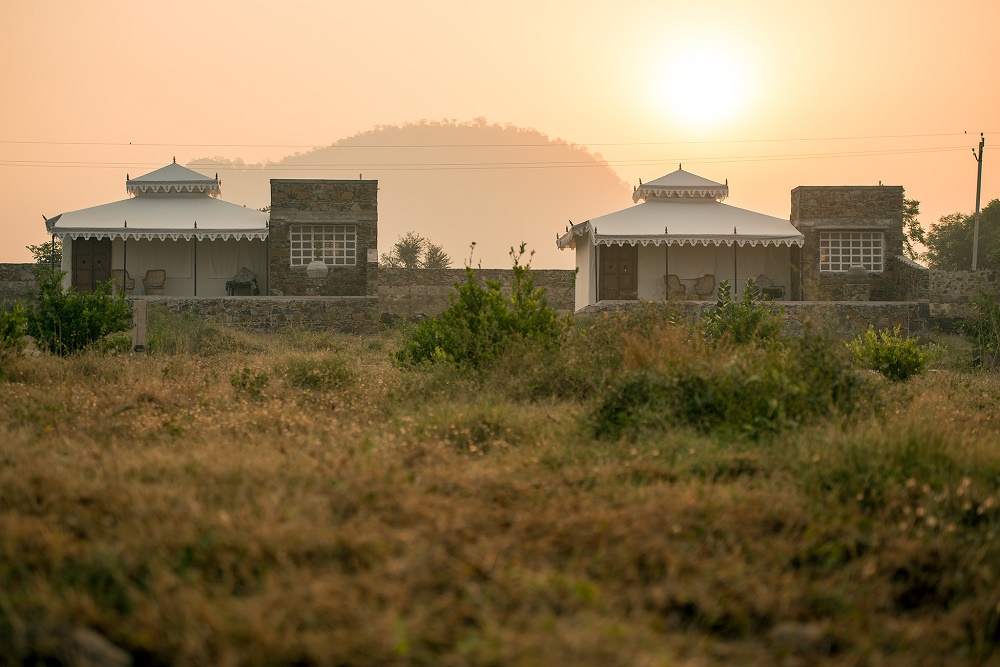 Inside Scoop
A perfect weekend getaway for those who value privacy, personalised service and, of course, NATURE.