Kasbah Tamadot
marrakech, morocco
bedding

cinema

community pool

private pool

towels
cooking classes

guided tours

trekking
Fireside bar
On-site restaurant
Local and international cuisine
Vegetable garden on site
Reservation and Cancellation Policy

Contact for information on policies.
How Do I Get There?
Marrakech is served by direct flights from the UK and other major European hubs. From Marrakech airport, the drive to Kasbah Tamadot takes about 45 minutes through the spectacular rolling hills as you approach the Atlas Mountains.
The address is BP 67, 42152 Asni, Marrakech. Kasbah Tamadot is happy to arrange road transfers as well, just ask.
View Google Maps
Kasbah Tamadot, Sir Richard Branson's stunning Morocco glamping retreat, is a luxurious retreat set in the foothills of the Atlas Mountains, close to the village of Asni and only one hour's drive from Marrakech city centre. All glamping accommodations are uniquely designed and decorated, and no two rooms are the same.
Accommodations
Berber Tents

$1032.00/ night

Master Suite

$2631.00/ night
Berber Tents
Rates Starting at $1032.00/ night
Our nine luxurious Berber Tents are perfect for those looking for a little more adventure. Soak up the views on your private deck equipped with sun loungers and space for outdoor dining. Five suites have their own Jacuzzi. All suites have a king-size bed, large rolltop bath and will earn you extra brownie points if you're whisking away a special someone for a romantic escape!
The Details
Type: Tents

Beds: King

Bedrooms: 2 - 3

Bathrooms: 1

Units Available: 9
Master Suite
Rates Starting at $2631.00/ night
This miniature version of the Kasbah offers forever views and has three special rooms, usually booked together. It also has a large terrace and private pool. The building itself is rich in architectural detail and affords complete privacy. Within the Master Suite are a Deluxe Room and a Deluxe Suite at the lower level with a private pool and rooms that can interconnect. On the upper floor is a Superior Room with huge roof terrace. The Master Suite is perfect for a larger party or those seeking a true escape.
The Details
Type: Villas

Beds: King

Bedrooms: 6+

Bathrooms: 1

Units Available: 9
Rooms
Rates Starting at $610.00/ night
There are 27 bedrooms and suites including 9 luxury Berber Tents, some of which have private plunge pools. All are individually decorated using traditional Moroccan furnishings and antiques, as well as items from the vast collection of Luciano Tempo, Kasbah Tamadot's former owner. As a renowned antiques dealer and interior designer, Luciano brought together artefacts from all over the world, many of which feature in the bedrooms. Each room has a uniquely descriptive Berber name which tells you something about it.
The Details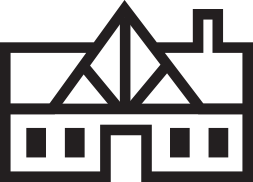 Type: Lodges

Beds: King

Bedrooms: 1 - 2

Bathrooms: 1

Units Available: 9
Request Availability
Something went wrong
Insider Tips
This private resort is owned by none other than Sir Richard Branson, founder of Virgin Group. Expect the same high level of service and luxury from this resort as you would others owned by the same company.

Infinity heated pool and indoor heated pool