Prynnsberg
eastern province, south africa
billiards

electricity - solar/wind powered

event space

patio / deck

private pool

refrigerator

running water

shower

towels
biking

hiking

motorcyle / scooter driving

shooting
Self catering
B&B or Fully catered options
Reservation and Cancellation Policy

Nonrefundable deposit if cancellation is 30 days or less prior to booking.

Children: Welcome, under 2 no charge, under 12 meals half price

Pets: Welcome!

Gratuity: Recommended 7.5% - 10%
Prynnsberg is a historic estate known as the Jewel of the Freestate.
Built in 1881 and completed after the Boer War in 1902 it has a fascinating history, appealing to the historian in you.
The mountain walks and cycle paths are many, so are the options to play garden sports, bicycle polo or have a family cricket match.
The lounge, dining area and kitchen are found under the Sandstone overhang on the Bushman deck.
A great place to party or just chill with friends and family.
The facilities include 5 hot showers, 4 newly built toilets and an outdoor bathhouse. And a fridge to keep the drinks cold.
There is an abundance of solar lamps and lighting and a donkey boiler for constant hot water, and a backup generator for your music or to charge your cell phones.
Enjoy a glamping getaway at this historic estate and working farm. Sleep under the stars in one of their 14 tents. If you prefer exclusive use of the entire property for an event or gathering, up to 28 guests (sharing) can be accommodated with a minimum of 10 rented tents.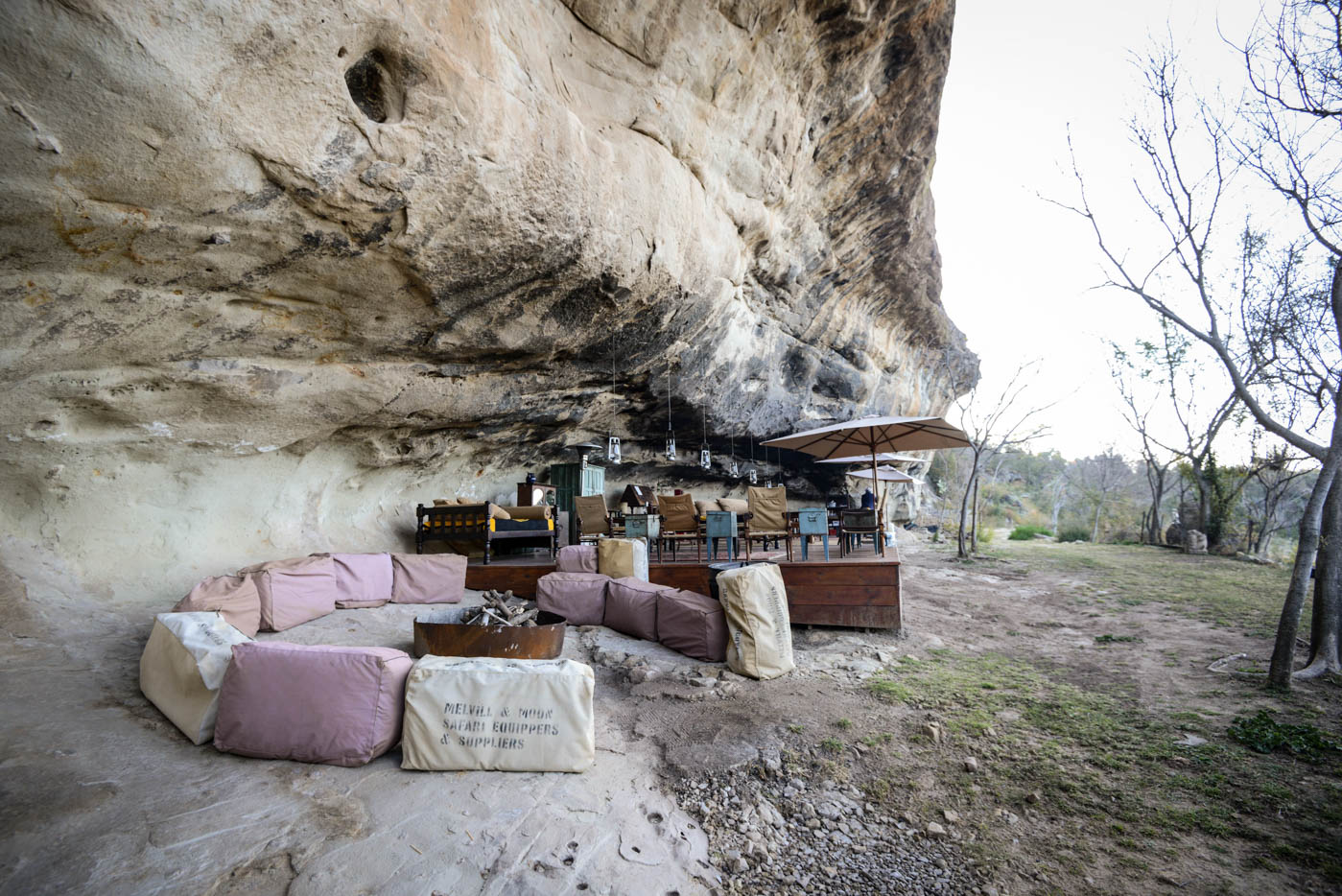 Accommodations
Estate Tents

From $75/night
Inside Scoop
What to bring: sunscreen, hiking boots, bicycles, dressing gown, wellingtons.

Different Rates Available:

Self-catering
B&B
Breakfast, Dinner, & Bed (*Breakfast & dinner, $28.50/day per person)

Gift vouchers are available on demand!