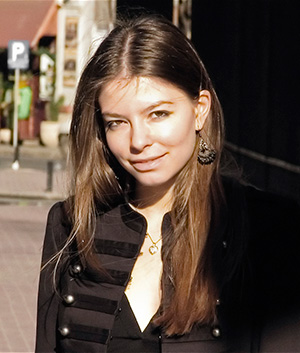 Monica Suma is a Romanian-American freelance travel writer and blogger. Through storytelling and an insatiable pursuit for whimsy, she contributes to a variety of publications such as Lonely Planet, BBC Travel, Business Traveller and more, as well as penning a column for leading U.S.-Cuba travel provider insightCuba.
An art lover, foodie and Cuba aficionado, Monica hails from Bucharest, Romania but in the past decade, she's called New York City home. She has also lived in Spain and France, which following endless trial and error, makes her somewhat of an expert in living abroad.
She relishes in all things Belle Époque, artisanry and eclectic design. Some of her most memorable travel highlights are spending an afternoon in legendary Cuban singer Candita Batista's home in Camagüey, Cuba, devoting a month in Navajo Nation with cowboys and Native Indians, and witnessing up-close tribal life in the Highlands of Papua New Guinea.