The Most Romantic Spots in California
Written by: Alexandria Autrey
Romance is just around the corner at these five glamping spots located in the golden state of California.
Many people have asked us for the best places to take a romantic getaway, and we have complied five of the best places to visit in California.
With the weather cooling down, many are getting anxious to get out of town and into nature.
Look no further than glamping.com, the world's largest source for all things glamping.
You will be pleasantly surprised with what you can find to get your romance fix, check out our five best glamping sites for all your romantic needs.
Glen Oaks Big Sur – Big Sur, CA – This amazing glamping destination has beautifully decorated cabins, a stunning forest setting and romantic outdoor tub. Whether you are out on a hike, or cozy in your room, you are never far from the warmth and color of nature at this glamping resort.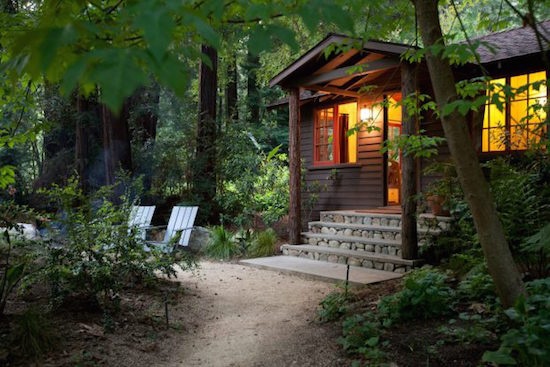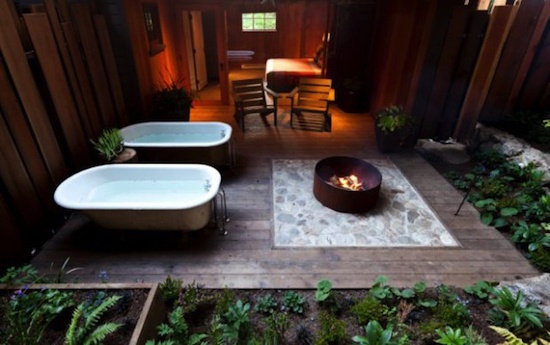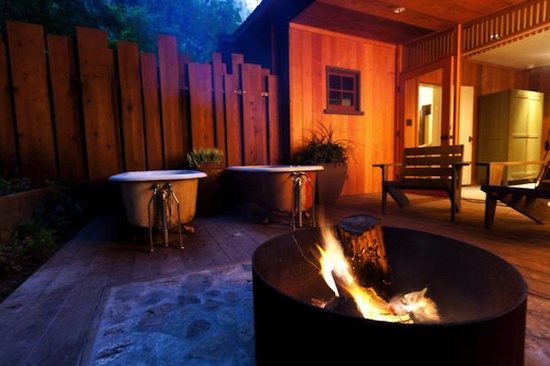 Beach Canyon Authentic Tipi – Topanga,CA - Located just fives miles from Topanga Beach, on a rustic farm. This farm backs up to a national park with an abundance of activities, complimentary wine and cheese, and a hot tub that sits under the stars. Topanga Canyon is perfectly situated for a an amazing tipi holiday where you can escape the maddening crowds of the city, yet is just a few minutes drive to the cool and trendy shops and a great choice of superb local beaches.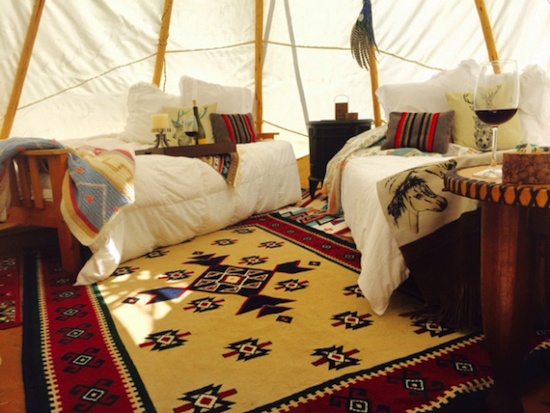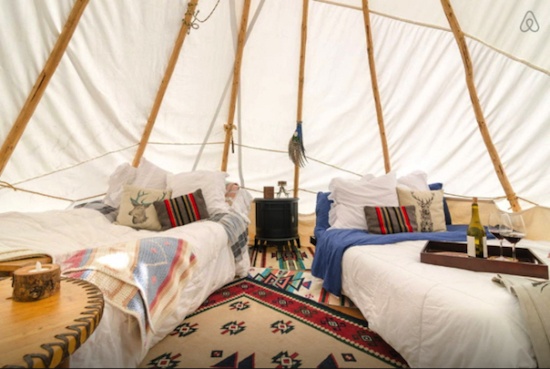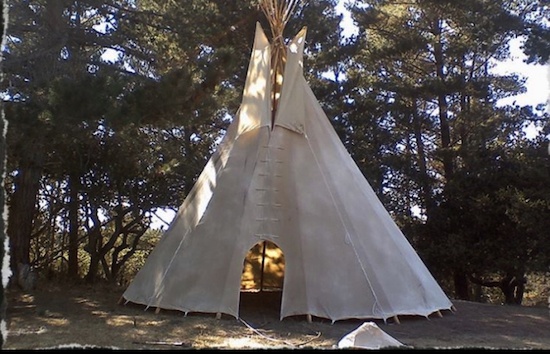 Sequoia High Sierra Camp – Kings Canyon National Park, CA - The Sequoia High Sierra Camp offers you a rare opportunity to explore the remarkable background of California's Sequoia-Kings Canyon National Parks. All while enjoying the deluxe furnishings, guest amenities and friendly hospitality that are hallmarks of this secluded California glamping retreat.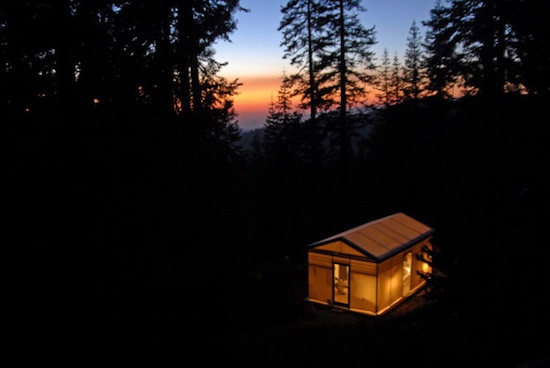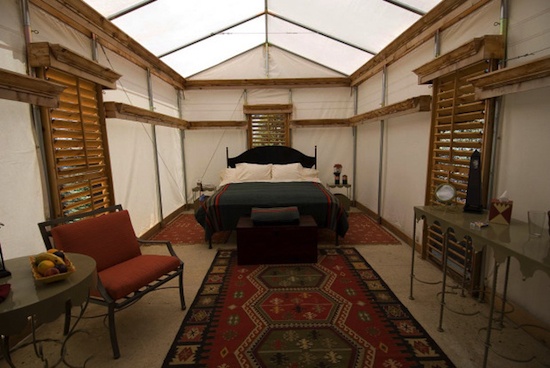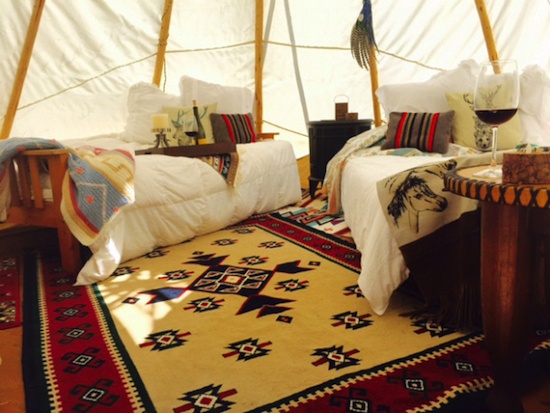 Shelter Co. – Throughout California – Shelter Co. is a pop-up lodging service that sets up glamping on a property of your choosing. They are able to customize a unique weekend and provide everything including furnished tents. Enjoy the simple joys of stargazing, roasting marshmallows and outdoor activites without the hassles of a typical camping weekend. Depending on your unique needs, Shelter Co. provides everything from furnished tents and restrooms to full service catering and activities.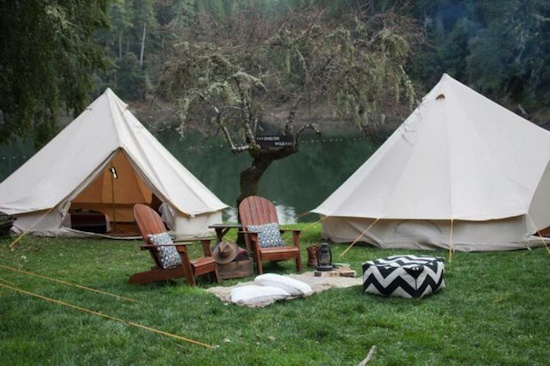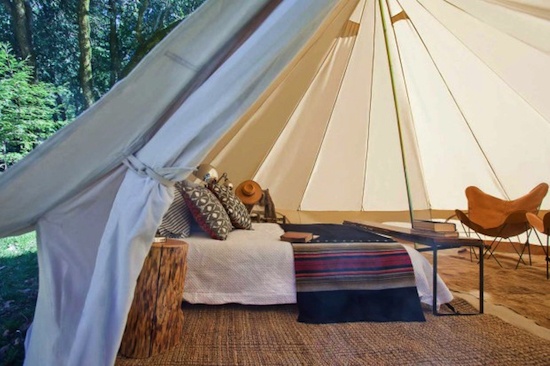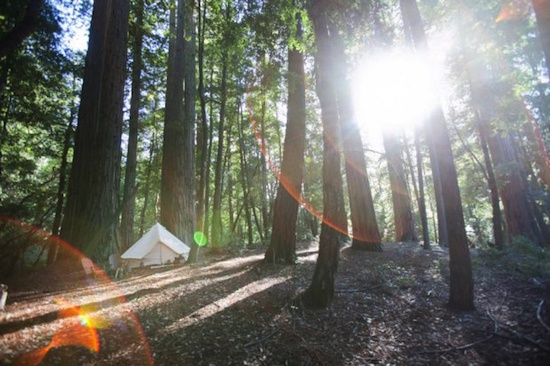 Santa Barbara AutoCamp – Santa Barbara, CA - Santa Barbara AutoCamp is a place where old meets new, it is located near the beach and has beautifully decorated airstreams that include bicycles so you are able to roam the area. They have been operating continuously since 1922 and the camp marries classic Americana style and modern design to create an exceptional urban Airstream lodging experience.