GDC's 12 Most Affordable Properties
Written by: Alexandria Autrey
With Fall rapidly approaching and summer ending, don't get down, instead enjoy a glamping getaway where you can unplug from the world and dive into nature on a budget.
We have complied the twelve most affordable glamping properties from around the globe.
Open your eyes to the luxuries of glamping at these affordable resorts that will leave some extra spending money in your pocket!
Tubagua Ecolodge - Puerto Plata , Dominican Republic $80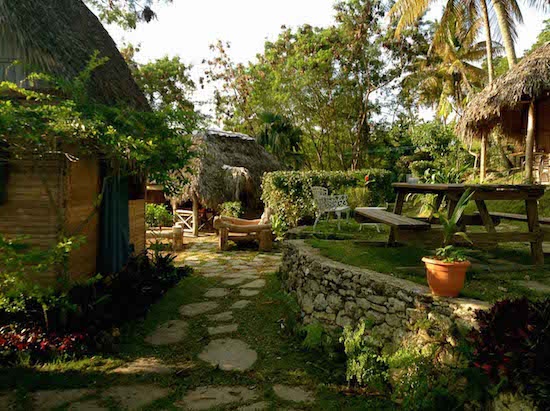 Tubagua Plantation Eco Village, located in the dramatic Cordillera Septentrional mountain range, is the the most ideal glamping getaway in the Dominican Republic. This reasonably priced glamping site is surrounded by a picturesque view of the beaches and nature.

Jaunlidumnieki - Malpils Novads , Latvia $75


At Jaunlidumnieki, they welcome guests with a place to relax and enjoy nature. Breathe in the crisp air of this natural environment located on the Suda river bank and with autumn approaching cozy up by the fireplace on a cool evening.

Jungle's Edge – Nosara, Costa Rica $22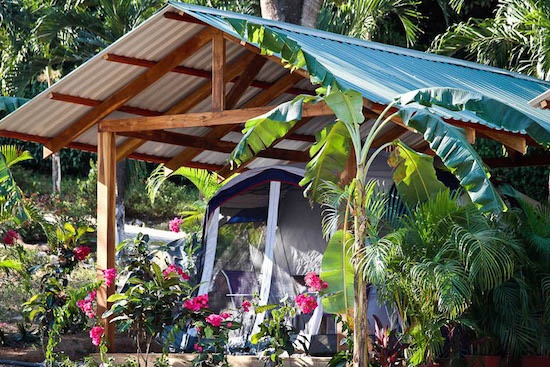 Jungle's Edge is situated amongst the picturesque rolling hills of Nosara, Costa Rica. In addition, this glamping retreat is located just minutes away from the famous surf spot of Playa Guiones. This unique spot is great if you're looking for an affordable way to relax and experience Costa Rica in the most unique way possible.

Yurtas Liquidambar – Veracruz, Mexico $50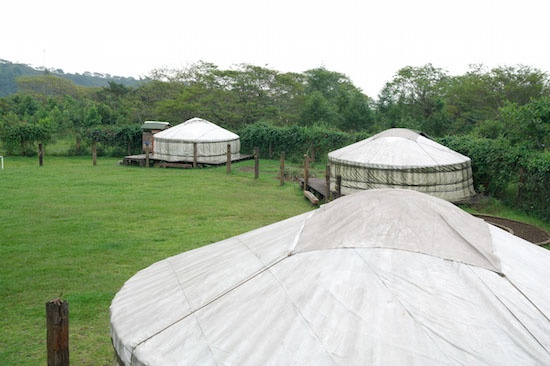 Liquidambar camp is located at the foot of Cofre de Perote in VCZ in Mexico. Enjoy the magical experience of Nature at it´s best when you stay at this mountainside glamping getaway.

Ridgeback Lodge - New Brunswick, Canada $85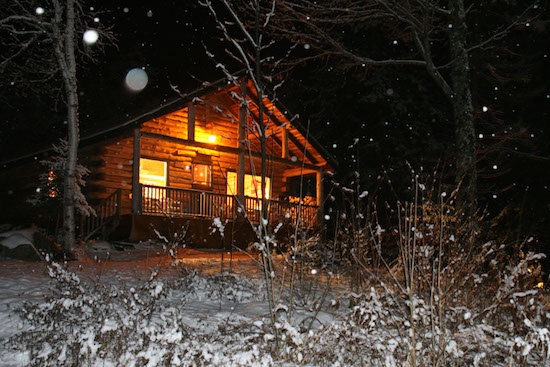 Each cabin at this glamping site offers guests stunning views over 185 acres of wild forest. If you are looking for a relaxing getaway, look no further. All you need to do is purchase a bottle of wine and enjoy your very own private wood-fired Japanese hot tub, from which you can watch the sunset. Try glamping for the first time at an affordable price at the stunning Ridgeback Lodge.

The Woods at Bear Creek – Franklinville, New York $75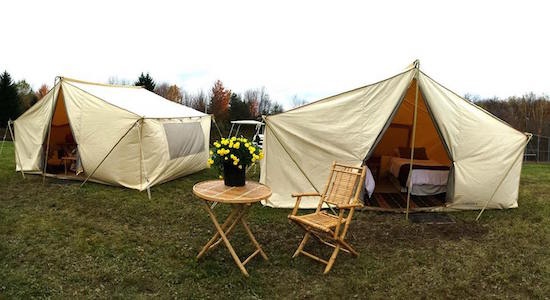 The Woods at Bear Creek is located in the foothills of the Allegany Mountains and is not far from the beautiful rural Franklinville in Upstate New York. This glamping destination offers guests stunning views of the properties 20-acre lake. The natural wilderness that surrounds you makes for the perfect playground for those who seek nature. Take a trip to Bear Creek for endless activities in nature.

Moab Under Canvas - Moab, Utah $89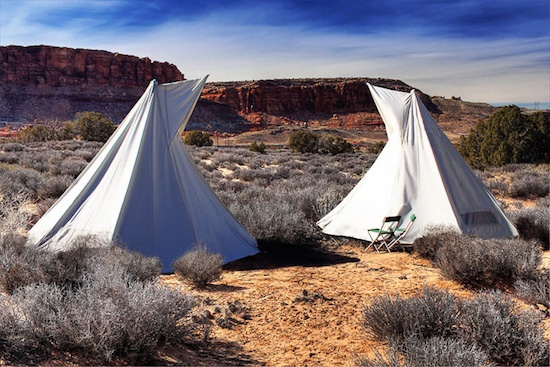 Moab Under Canvas is located on 40 acres of stunning desert views in Moab, UT. This glamping site is just mintues away from Arches National Park and Canyonlands National Park. Stay in one of these unique dwellings where guests have the opportunity to enjoy Utah's spectacular desert without giving up the comforts of home. The camp has no shortage of views the deep canyons and towering plateaus create a raw landscape where you can unplug from the world.

Palm Canyon Hote & RV Resort – Borrego Springs, California $55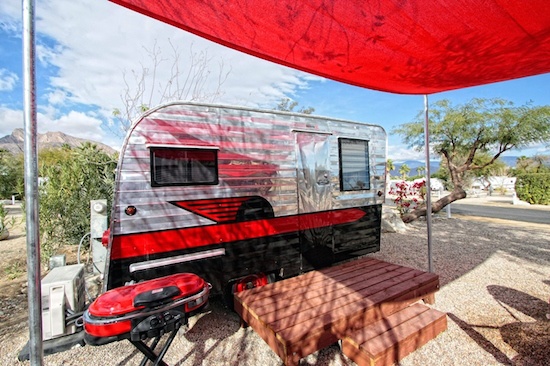 At Borrego Springs, guests can fully combine the camping experience from past years with the comforts of today by staying in one of the newly refurbished vintage trailers. These units have been completely renovated by a design team to provide the ultimate "glamping" experience. You can enjoy California's best kept desert secret that offers you an affordable yet, memorable vacation.

Moon Shine on Whiskey Creek – Garden Route, South Africa $48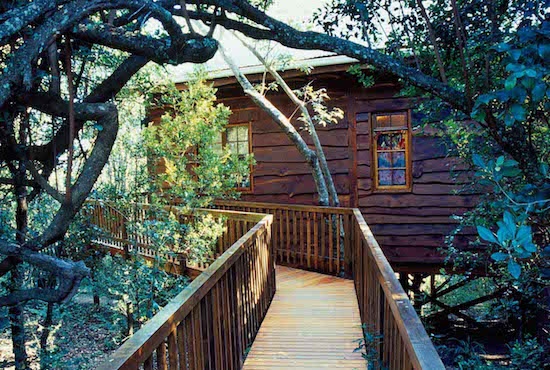 Moon Shine on Whiskey Creek is located just ten minutes from Plettenberg Bay and a thousand miles from reality! Moon Shine is a small and enchanting venue situated in untouched forest in the very heart of the Garden Route. You can experience the forest from the comfort of your perfectly hand crafted cabin nestled among the trees.

Eco Camp Glenshee - Scotland, United Kingdom $90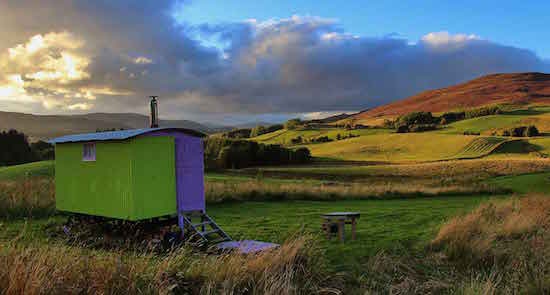 Ecocamp Glenshee is a year round Glamping site set amidst the amazing backdrop of the Southern Cairngorms at the edge of Cairngorm National Park. Set on ten acres of wildflower meadow are unique dwellings for guests to enjoy.

Prince Desert Camp - Rajasthan , India $73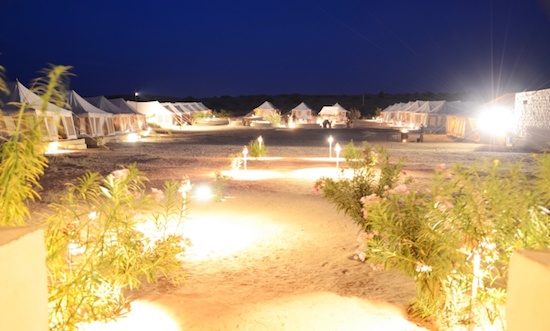 Prince Desert Camp is run and operated by the local villagers and is located in the heart of the world famous Thar Indian Desert. This unique glamping site serves as an unforgettable desert camp experience where guests can enjoy camel and jeep desert safaris, campfire, traditional Rajasthani folk dance, music and dinner every night!

Shanthi Kunnj Homestay - Karnataka, India $45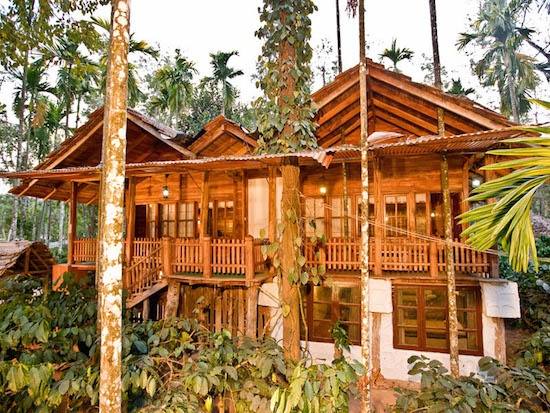 Shanthi Kunnj Homestay is nestled in the cozy embrace of Holy Cross Estate. The camp aims to provide the best possible service to make your visit truly memorable. At the glamping site, they have created a special world where your stay is both unique and unforgettable.