LIST YOUR PROPERTY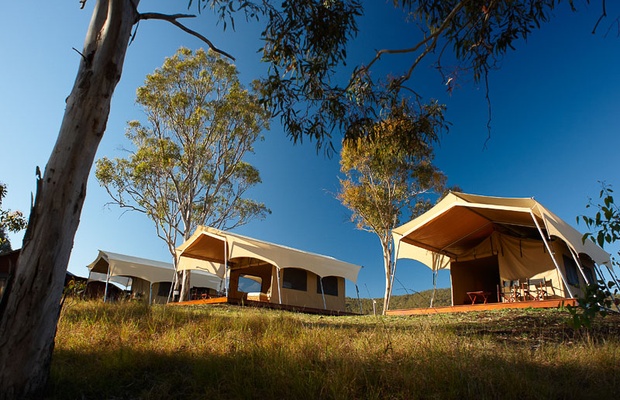 Much more than a listing site.
Glamping.com is the industry authority on everything glamping. We are much more than a listing site. What makes Glamping.com more than a listing site? It is how we view the entire industry. It is our understanding of your business. Glamping embodies a larger travel trend of "experiential travel". Glamping is more than a nice tent or simple hut. It is about service, quality and the entire expereince.
It is difficult to run a property. You deal with sales, marketing, PR, operations, customer service, inventory management, websites & technology development, accounting, HR, hiring, seasonal fluxuations, market crashes, large competitors & websites, changing trends, environmental policies and more. We understand.
We help represent your property to consumers and the world. Our goal is to make life a little bit easier for you. We regularly get PR and media requests, marketing co-op partnerships, advertising co-op deal requests and more.
Combined we have been in the lodging/tourism industry for over 50 years. Internally we bring expereince from single property/resort management, PR and ad agencies, travel agencies, wholesaler/OTA marketing, journalism and more.
We manually approve every property on this site. We try to maintain certain quality standards. We strive to create meaningful relationships with our partners.
We want you to join our collection. Be a part of something larger and help support the growth of the industry.
Why List with Glamping.Com?
Free PR Opportunities
Get requests and opportunities as they come

We Show Your Company Name and Info
No reason to hide - you deserve the exposure

Comprehensive Property Information Page



Full Staff Support and Customer Service
Contact us anytime for anything


Professional Resources
Owner interviews, guides and more

Marketing and Advertising
Social media, email sends, features & more

Bookings & Business
Increased business and bookings
Lister Review
"We are constantly looking for appropriate outlets to advertise our luxury camping experiences online. Glamping.com does a wonderful job promoting our ranch with beautiful design and elegant functionality."
Sue Bosdet – The Ranch at Rock Creek

---

"We love this site and it's generating lots of traffic for us!"
Sarah Dusek – Yellowstone Under Canvas and Moab Under Canvas

---

"As the Director of Sales and Marketing at The Resort at Paws Up, I'm always looking for appropriate avenues to advertise our unique glamping offering. From any online partner, I expect seamless brand cohesion, excellent customer service, and most importantly, qualified traffic. Typically, partners only excel in one, and in rare occasions, two of those criteria. In Glamping.com, I've found the trifecta. It's been a refreshing pleasure to work with the Glamping.com team, and even more of a pleasure to see Glamping.com become one of the top five sources of referrer traffic to our website."
John Romfo – The Resort at Paws Up
Request to List