Pariacaca Camp
lima, peru
biking

hiking

stargazing

swimming

trekking

zip-lining
Meals are included (alcohol not included)


On-site dining

Dining tent with kitchen

Reservation and Cancellation Policy

At least 30 days in advance reservations. More information available upon request.

How Do I Get There?
Coming from Lima, head towards the town of Cieneguilla and keep on Sierra Km 85 from Cieneguilla-Huarochiri, you will pass the towns of Nieve Nieva, Sisicaya, Antioquia and finally you will reach San Jose de los Chorrillos.
View Google Maps
Pariacaca Camp is an ecolodge destination where you can enjoy tours and activities such as zip-lining, hiking, trekking, photography, swimming in the nearby waterfall and stargazing the area's clean and clear skies. The camp is all-inclusive, providing meals, guides and an accommodation inside one of our five tent domes with circular windows and a transparent top. Break the cycle of staying in the boring, traditional hotel and stay within nature in a different and friendly environment. Pariacaca Camp is comfortable, modern, eco-friendly and innovative. The entire camp can host up to 10 guests with two to three sleeping comfortably in each dome.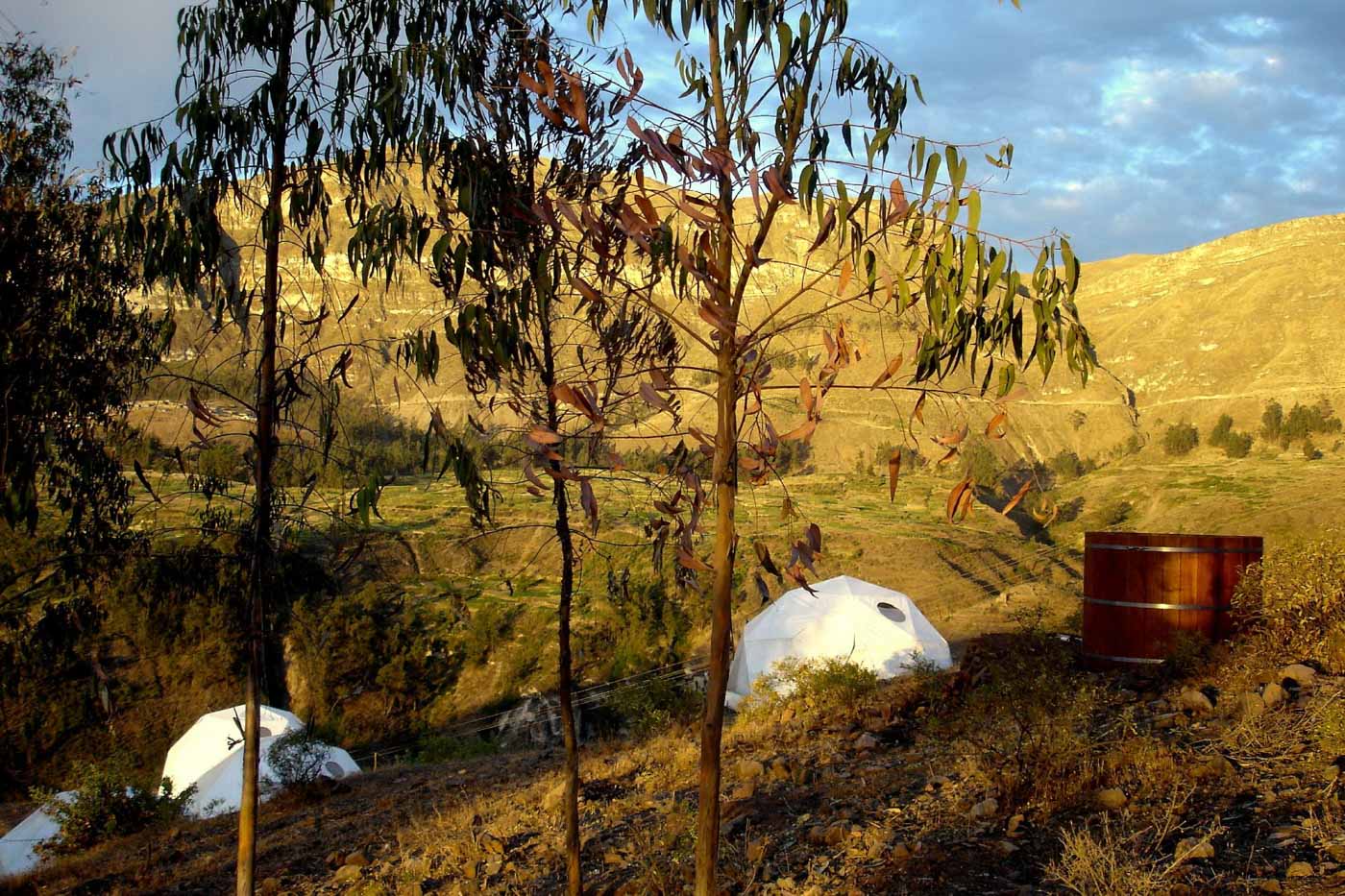 Insider Tips
The Dining & Community Dome comes with a well equipped kitchen.

Trekking through the area

Astronomers will delight in the night's clear skies and great open views!