Lemu Lodge
araucania, chile
private hot tub

restaurant

running water

running water - sinks

running water - toilet

shower
boating

fishing

guided tours

hiking

horseback riding

rafting

swimming

wildlife observing
The restaurant is designed to offer local, slow-food meals. With ingredients from the region and your dining experience closer to the culture, the menu is simple, but well prepared, with daily specials, traditional Chilean barbecue options and a selection of salads. Their wine list is composed of organic Chilean wines from all over the country.
Reservation and Cancellation Policy

Information upon request
Lemu Lodge is quiet and isolated in nature with jagged mountains and towering trees providing the perfect conditions for an unforgettable vacation. A luxury resort where your experience is as close to nature as possible. Each suite is nestled into dense, native forest where you'll enjoy your private hot tub.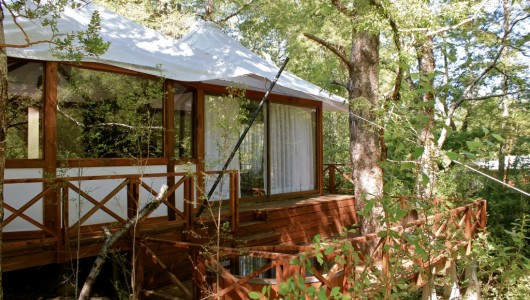 Accommodations
Creek-Side Suites

From $230/night