Holmen Husky Lodge
kvaenangen, norway
airport transfers

bar / lounge

bbq grill

bedding

bedside lighting

conference facilities

cross-country skiing

private hot tub

towels

wi-fi
campfire activities

cross-country skiing

dog sledding

guided tours

hiking

nature walks
On-site restaurant
Packages including meals are available
Reservation and Cancellation Policy

Customer cancellations: In the event of cancellation of the itinerary by the customer, Holmen Husky must be notified in writing and the following charges are immediately due and payable by the customer to Holmen Husky Lodge based on the time of notification:

Weekend and week trips:
- 0–10 days prior to scheduled arrival date of itinerary: Full amount payable.
- 11–14 days prior to scheduled arrival date of itinerary: 50% of total amount payable
- 15–30 days prior to scheduled arrival date of itinerary: 10% of total amount payable

Shorter trips and overnight stay
- 0–3 days prior to scheduled arrival date of itinerary: Full amount payable.
- 4–7 days prior to scheduled arrival date of itinerary: 50% of total amount payable
- 7–30 days prior to scheduled arrival date of itinerary: 10% of total amount payable
How Do I Get There?
From the city center you drive in the directions of Kautokeino. After just 1,5 km you take to the left over the bridge across the Alta river. After the bridge, you take the first road to the left; after just 400 meters, you will find the lodge at the left side of the road.
View Google Maps
Holmen Husky Lodge lies just outside Alta, the City of the Northern Lights. This city is nestled at the end of Altafjord, far up in the north of Norway. Just outside this arctic town, you'll find Holmen Husky Lodge.
Opened in 1996 by owner and operator Eirik Nilsen, Holmen Husky Lodge provides an array of exciting dogsled adventures for their guests, magical overnight stays and great local food.
Around the lodge you will find an old renovated barn, which now is used as the restaurant for the lodge. Here you will also find a warm and cozy lounge where you can relax after a long day in the cold Arctic weather. Beside the barn you will find a new bathhouse with showers and toilets as well as a small lounge. The lodge has an outdoor Jacuzzi available for guests, as well as a big sauna. Against the forest side, the lodge has placed eight two-person tipi bungalows, as well as a larger group/family tipi bungalow.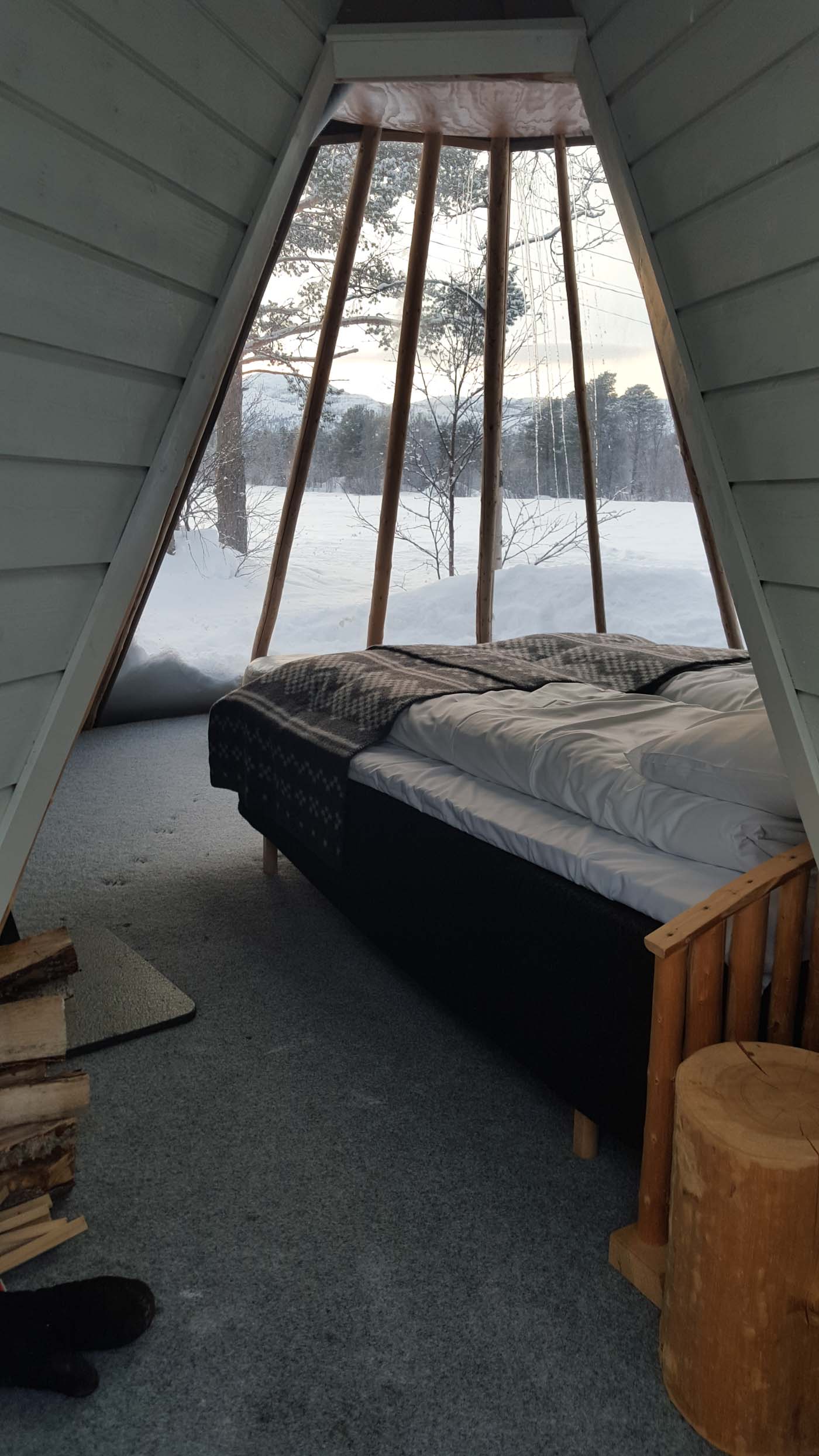 Accommodations
Tipi Bungalow

From $141/ night

Request Availability
Something went wrong
Inside Scoop
All bungalows are preheated before arrival to give you a wam and cozy welcome.