Maquenque Eco Lodge
san carlos, costa rica
running water - sinks

running water - toilet
boating

guided tours

hiking

safari tours

wildlife observing
Reservation and Cancellation Policy

Information available upon request
How Do I Get There?
Maquenque Eco Lodge is located in Cutris district, though you have to arrive from Boca Tapada of Pital, San Carlos, in the northern zone of Costa Rica, just 15 km from the Nicaraguan border.
To arrive at the lodge by car, you must cross the San Carlos River in our private ferry.
We offer several transport options to go to or from Maquenque Eco Lodge.
View Google Maps
Maquenque Eco Lodge offers visitors high quality accomodations and one-of-a-kind service, full of unforgettable experiences in this privileged region. Our bungalows are surrounded by exuberant vegetation with rivers and lagoons where you can lose yourself in the rich flora ans fauna of the surrounding rainforest.
Tree Houses Maquenque Eco Lodge is a "tree house" concept which perfectly blends with the breathtaking nature that surrounds them. The Eco Lodge sits within the beautiful San Carlos region in the district of Cutris, located just 15 km from the Nicaragua border. Here you will find four cozy rooms in almond and tamarind trees, with friendly hosts and many other intriguing guests, such as King Vultures, Scarlet Macaws, and 500 other species of tropical birds.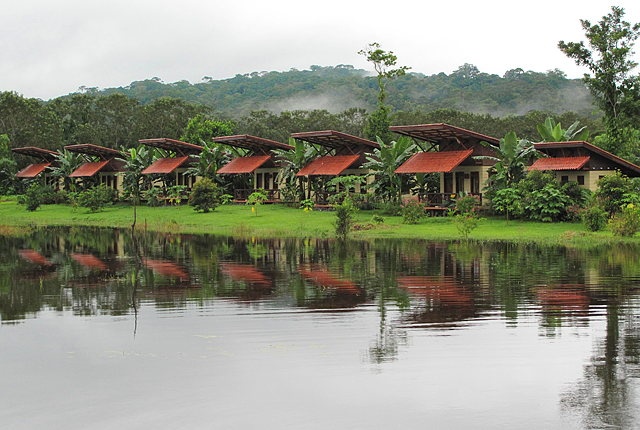 Accommodations
Tree Houses

From $131/ night