Manoas
puntarenas, costa rica
community pool

concierge

electricity - lights

running water - sinks

running water - toilet
fishing

guided tours

hiking

kayaking

off-road vehicle tours

scuba diving

surfing

swimming

wildlife observing

yoga
Light tropical breakfast (included) is served at the outdoor cafe (not a restaurant). Coolers are available for rent to keep drinks/snacks cold, but food is discouraged in the tents to reduce the likelihood of attracting pests. Concierge service is available to assist in making reservations to nearby restaurants. Bring your own food to cook on the resort's BBQ grill area or at the outdoor cafe which may be available for you to cook meals; it must, however, be requested in advance.
Reservation and Cancellation Policy

Information available upon request
Manoas is the ultimate place of rest so you'll have the energy and peace of mind to experience all the adventures that await. Whether you're looking to unwind on a summit, have a family adventure, or get some work done in tropical luxuruy, we have a wide range of elegant, spacious, individually designed sanctuaries to suit your getaway style. The luxury camping keeps you close to nature while providing the comfortable amenities found in a home. Each tent is equipped with a lush king-size bed, full-service bathroom and enough space to stretch out and relax. The encampment is perched on a ridge overlooking the Ballena river and jungle mountaintops. It affords spectacular views of wildlife, from exotic birds and anteaters to howler monkeys swinging from the trees.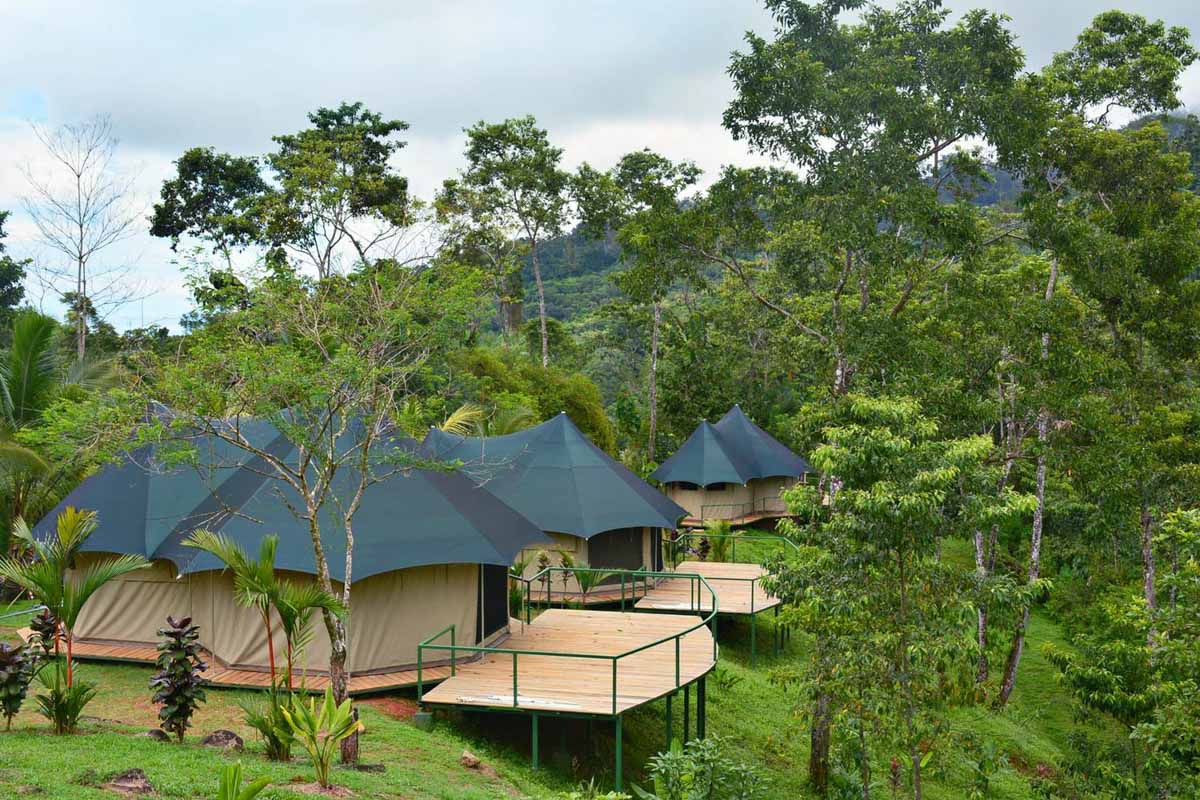 Accommodations
LAS CARPAS - LUXURY TENTS

From $75/night

Request Availability
Something went wrong