Yathra by Jetwing
BENTOTA, sri lanka
air conditioning

electricity - outlets

hair dryer

iron

running water

shower
animal interaction

boating

fishing

local attractions & shopping
Meals from an extensive menu can be prepared to the guest's liking and served at any desired time. Guests can also choose the location of the meal—from the dining area, to the rooftop deck or the room.
Reservation and Cancellation Policy

Contact property for more information.
Yathra by Jetwing gives you the opportunity to be your own captain—of a lovingly designed boat made not of cold metal, but rather warm bamboo and thatch and featuring two intimate bedrooms complete with their own private balconies and attached bathrooms.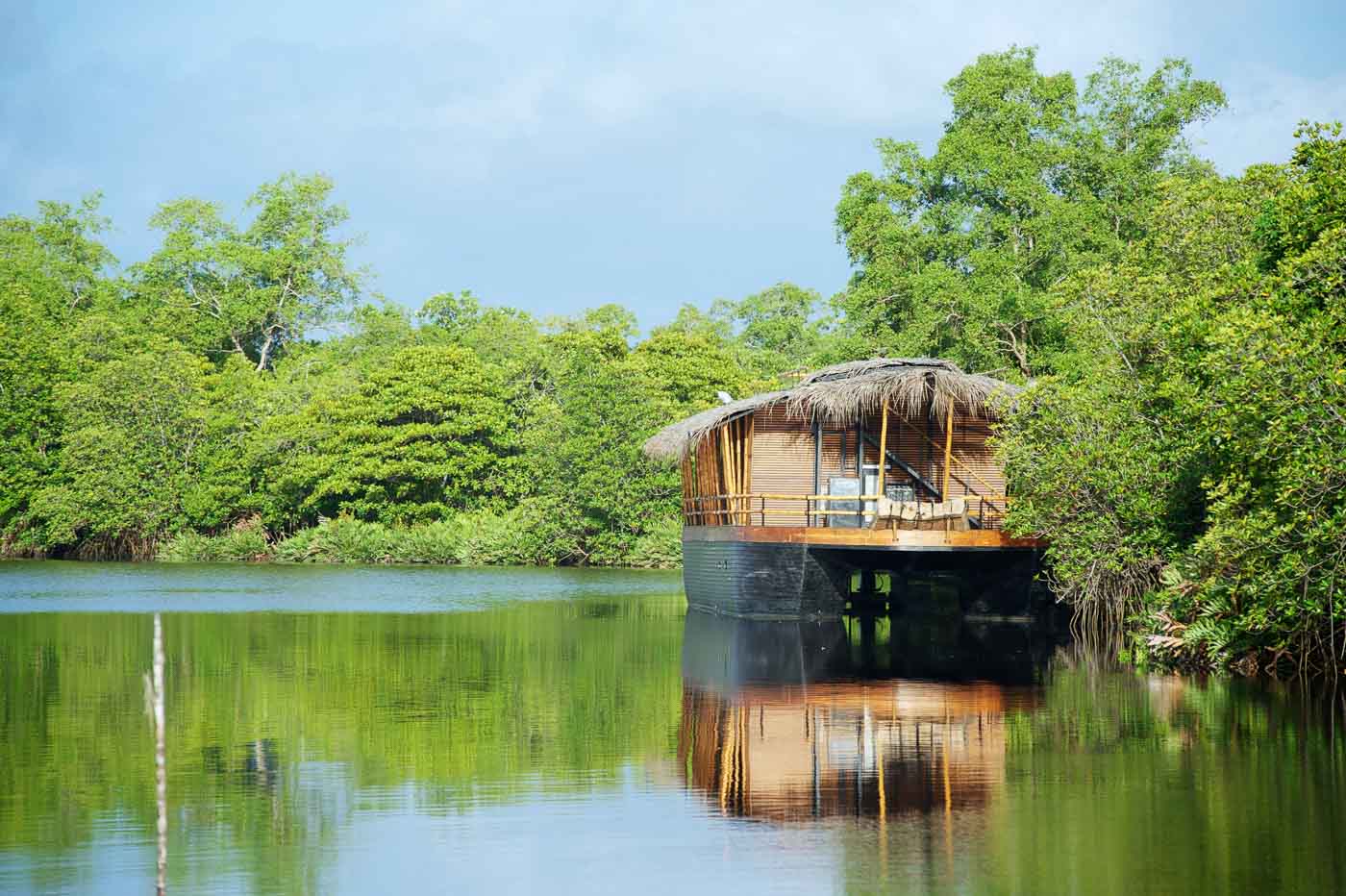 Accommodations
HOUSEBOAT CABINS

From $450/Night