Tortilis Camp
loitoktok, kenya
bar / lounge

community pool

restaurant

spa

store/shop
animal interaction

guided tours

local attractions & shopping

massage

off-road vehicle tours

swimming
With an invitingly lush and healthy vegetable garden, Tortilis Camp prides itself in serving up its fresh homegrown salads and vegetables with every meal. From lavish bush breakfast out in the middle of the plains to fresh homemade pastas and breads at the camp, the Tortilis chefs surpass themselves with every meal.
Reservation and Cancellation Policy

Information available upon request
Tortilis Camp is widely regarded as the prime location for witnessing the majesty of Africa's largest mountain, Kilimanjaro. Situated in the Amboseli basin, the raised camp offers unrivaled views over the Kenyan plains and is aptly named after the flat-topped tree Acacia Tortilis.
Amboseli opens your eyes to Africa's vast space: a photographer's paradise. Famous for over 1000 elephants, also lion, cheetah, hyena and jackal hunt the prolific plains game; around camp the Acacia Tortilis forest is host to many bird species and literally thousands of weaver nests hang above the tents adding a rousing dawn chorus into the mix.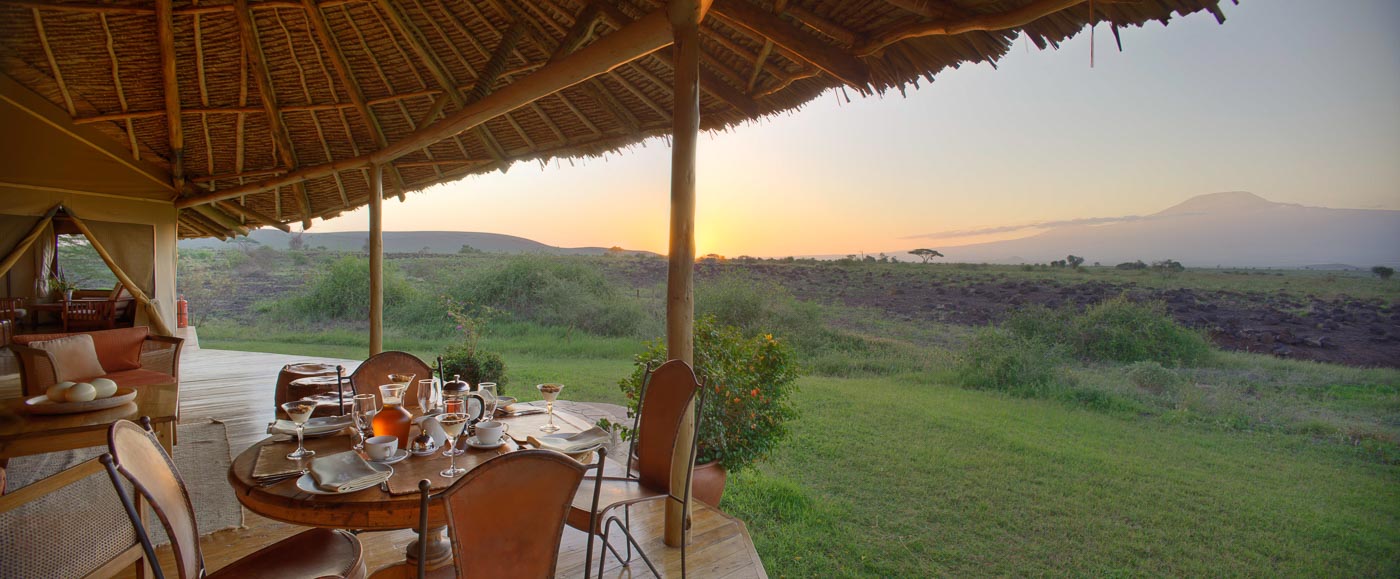 Accommodations
Makuti-Covered Tents

From $380/night

Private House

From $380/night

Request Availability
Something went wrong
Inside Scoop
Kilimanjaro

Africa's highest mountain, and the highest free standing mountain in the world!