Lewa Safari Camp
laikipia, kenya
bar / lounge

community pool

restaurant

store/shop
animal interaction

camelback riding

guided tours

horseback riding

picnic

trekking
Camp Chef
Shared and Private dining
Reservation and Cancellation Policy

Information available upon request
Lewa Wildlife Conservancy is a prolific wildlife conservancy sprawling over the Laikipia plains. Popular with celebrities, conservationists, writers and photographers, Lewa hit the headlines with tales of Royal romance.
Underpinning the glamour is a serious mission: Lewa pioneered pragmatic conservation in the 1970's, developing a world renowned successful rhino conservation habitat. Wildlife viewing is spectacular here: lion, leopard, jackal thrive on the rich diversity of prey. It is home to the world's largest concentration of Grevy's zebra and its range of habitats attract rare species such as Beisa oryx and prolific birdlife.
Lewa Safari Camp is an integral part of the conservancy. Large tented bedrooms with verandahs and full en-suite bathrooms; cozy log fires in the sitting room. This is a unique retreat, offering privileged access to 65,000 acres of private protected wilderness.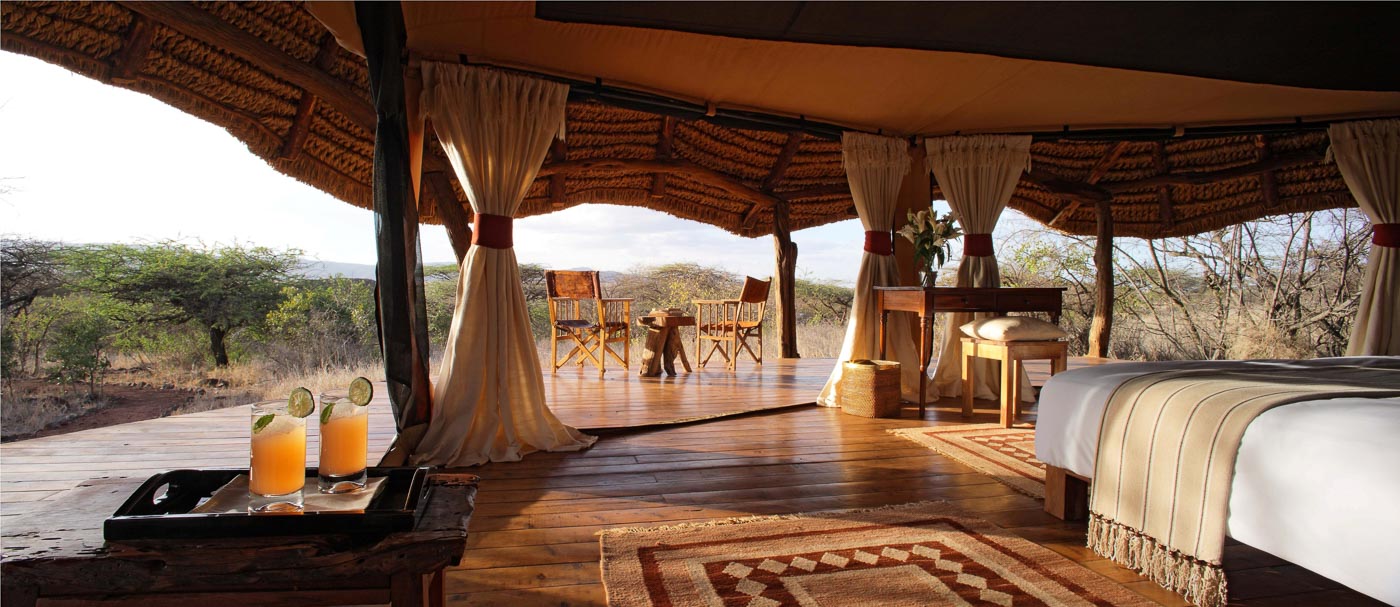 Accommodations
Safari Tents

From $380/night

Request Availability
Something went wrong
Inside Scoop
Sundowners and private dinners available!